Cooler than blood Sangumé Apéritif Cocktail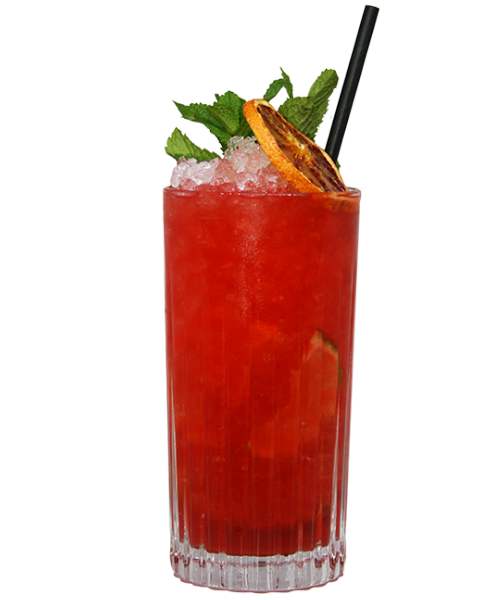 «It's so hot in here that even my blood is boiling!» Summer evening, clothes stuck to your skin as if sweat were glue. The heat can be so much unbearable after a long day at work.
And what is the best way to respond to the torrid weather, if not with a sweet and frozen long cocktail?
"Cooler than blood" is the perfect cocktail when you only want to chill and forget the stress, the chaos and the heat. Sweet and fruity, with a distinct blood orange taste. Get ready for the most refreshing sensation after just one sip.
Muddle oranges + sugar + lime at the bottom of the glass.
Add cracked or crushed ice, the apéritf and the Bitter Lemon.
But remember: Sangumé comes first.
Stir, mix and drink.
INGREDIENTS:
2 slices of an orange
3 slices of lime
3 bar spoon of white sugar
50ml Sangumé Apéritif
100ml Bitter Lemon
GARNISH:
A slice of dried blood orange, mint spring and icing sugar.
Discover all Sangumé cocktails
A Sangumé Apéritif Sour Cocktail that brings back memories and open yourself up to something new.
go to cocktail
Take a sip of this Negroni with a twist, live a night like the most loved Sicilian noblewoman of all the time.
go to cocktail
Get in touch with the Spritz , but do it with a Twist. Spritz culture is a huge thing in Italy, and in Sicily it works of course as well.
go to cocktail
Simple but classic. If you're in the mood for some no frills cocktails, these two Sangumé Apéritif mix are the perfect choice for you.
go to cocktail